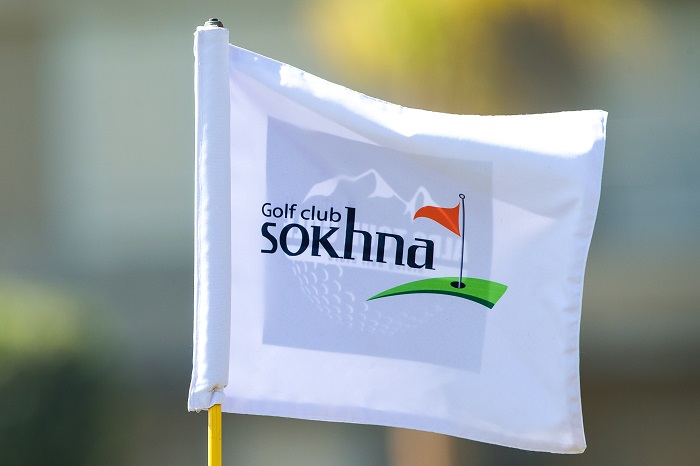 16th February 2020 | Alps Tour Golf
Alps Tour 2020 Season Swings into Action with the Egyptian Winter Series
Suez (Egypt), February 15, 2020 – As the Alps Tour celebrates its platinum anniversary in 2020, the twentieth season tees off in Egypt at the Sokhna Golf Club  with the Ein Bay Open starting on 18th February and the Red Sea Little Venice Open starting on 23rd February.
Located on the North of the Red Sea, just an hour's drive from Cairo, the Sokhna Golf Club features a 27-hole Championship Golf Course designed by John Sanford and Tim Lobb. It is the product of the merger of the 18-hole El Ein Bay Resort and the 9-hole Little Venice Golf Resort.
There are familiar faces and new ones among the field of 120 players from 19 countries and 4 different continents. Among the 114 professionals and 6 amateurs are some of the victors on the 2019 Alps Tour, notably, the Italian, Edoardo Lipparelli, winner of the Open de Saint Francois Region Guadeloupe and winner of the 2019 Order of Merit, here on a wild card. His countryman, Luca Ciancetti, winner of the Katameya Dunes Open is also present, as well as Irishman David Carey, winner of the Cervino Open and the Spanish player Gonzalo Vicente Elena, winner of the Fred Olsen Alps de La Gomera.
However, they will have some stiff competition from other experienced players and rookies eager to make their mark. All but three of last year's Alps Tour tournaments were won by rookies including the Ein Bay Open where Frederic Lacroix from France was victorious. He will not be defending his title as he has now gone on to play the Challenge Tour having finished third on the Order of Merit last year. Similarly, last year's Little Venice Open winner, the Englishman, Benjamin Wheeler, is absent this year so both titles are up for grabs.
Nothing would please Egyptian player Issa Abou El Ela more than to win one or both tournaments. He made his Mena Tour debut in October 2019 and will definitely be keen to shine on his home turf and follow in the footsteps of his father, Amr Abou El Ela, winner of seven Pan Arab Championships and one of the most respected names in Middle East & North African golf. The Mena Tour and the Alps Tour entered into a new partnership this year with the top five players on each being eligible to play the two circuits.
The Ein Bay Open will be played on Courses A and B a par 72, 6963 yards/6367 metres while the Little Venice Open the following week will be played on Courses B and C, a par 72, 6641 yards/6073 metres. The format for both is 54 holes of stroke play with the cut after 36 holes.
With the weather forecast to be warm and sunny the conditions should be ideal for the start of the new season and for the players to start sinking some birdies as this season sees the first player to achieve 240 of them receiving a 20,000€ bonus. Let the season begin!
Entries: click here
Stay tuned! www.alpstourgolf.com and the app « Alps Tour Golf » (on App Store for iOS devices and Play Store for Android) will keep you updated on every news about Alps Tour.
Instagram @alpstourgolf
Facebook @Alpstourgolf Satellite
Twitter @AlpsTourGolf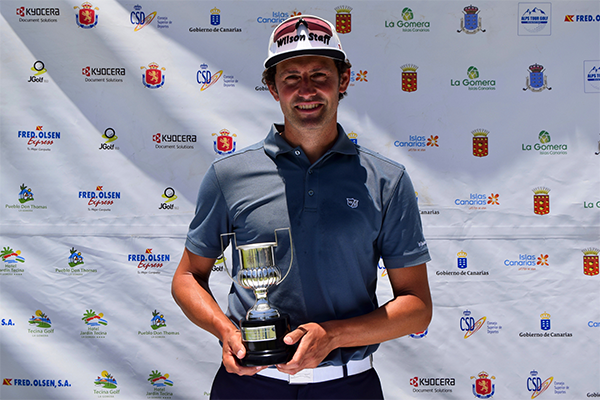 14th July 2018 | Alps Tour Golf
Spain's García-Heredia wins Fred Olsen Alps de La Gomera
Alfredo García-Heredia (ESP) won today the Fred Olsen Alps de La Gomera at the Tecina Golf with a total score of -18. The 36-year-old player from Spain's Asturias region had been leading the tournament since the first round.  
He is followed by a pair of Frenchmen, Louis Cohen Boyer and Léonard Bem, who both finished 2 strokes behind at -16 total. Bem turned in the best card of the day at -8 with an eagle and 6 birdies. Cohen Boyer started his final round with four consecutive birdies. But the French player's back 9 was far quieter with no birdies and a bogey. 
«  I did not play badly in the first holes but suddenly I see myself three behind » García-Heredia explained. The spaniard made 7 birdies and 2 bogeys total in the final round. «  But golf is very long game and there were still interesting holes to come, I knew I was going to have my options at the end » he continued. «  Winning is always a pleasant feeling, I will try to reproduce in the upcoming tournaments what I have felt here on the course, even when I did not play so well," García-Heredia said. "I will go with my wife to dinner to celebrate this evening and then travel to Jerez tomorrow. I will go fishing after the Alps of Las Castillas in León next week » he concluded.
" Today was really different from the other times when I was in a position to win" Louis Cohen Boyer said. " I played the way I wanted to play to try to win the tournament. Alfredo Garc
í
a-Heredia did what he had to do to win today and I wish to congratulate him for his last 9 holes" he concluded.
« I'm very happy with my week! » Frenchman Léonard Bem said. «  The start of the season was difficult for me but I've been feeling better in all compartments of my game for a few weeks now. And this week, I particularly felt well. The course is very nice and in good shape. The location is just beautiful with a magnificent view » Bem continued. « This is all very positive on top ot turning in the best card today » he concluded. 
Santiago Tarrio (ESP) still leads the Order of Merit, the Alps Tour official season ranking. Louis Cohen Boyer moves up to 2nd place after his result today. Alexandre Daydou (FRA), Marcus Mohr (ENG) and David Borda (ESP) complete the top 5 of the ranking. At the end of the season, the top 5 of the Order of Merit qualifies directly to play on the Challenge Tour. 
Rising golf stars of the Alps Tour will now travel back to Spain's mainland for the Alps de Las Castillas in León July 18th through July 20th. 
Photo @Paulino Diaz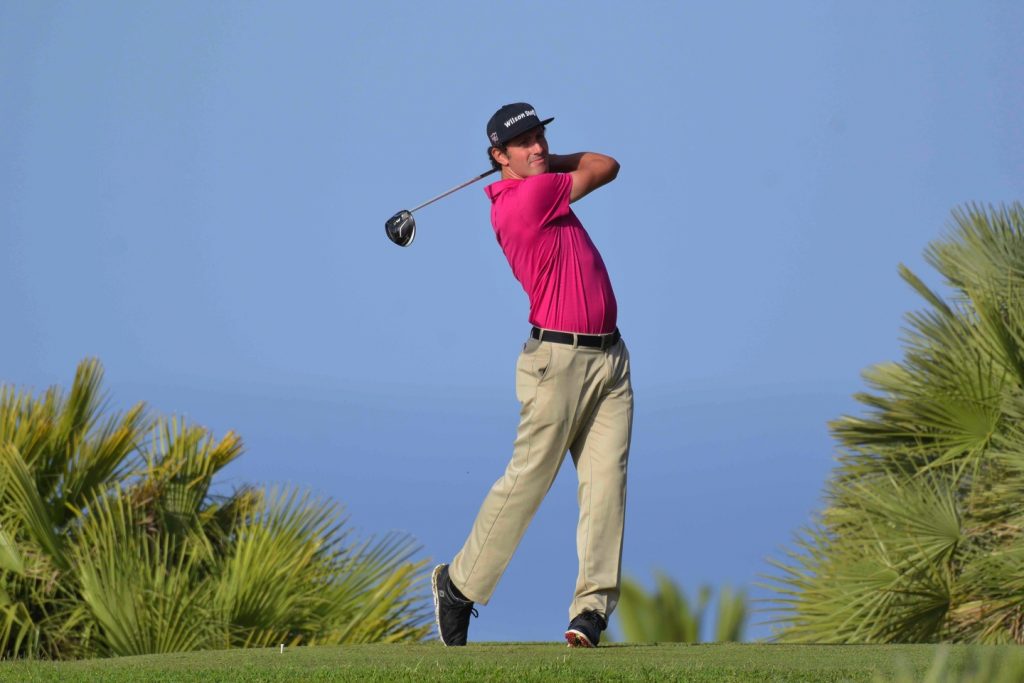 13th July 2018 | Alps Tour Golf
Garcia-Heredia remains leader of Alps de La Gomera
Alfredo Garcia-Heredia (ESP) remains sole leader of the Fred Olsen Alps de La Gomera for the second day in a row with a total score of -13. 
He is followed by Louis Cohen Boyer (FRA) who turned in the best card of the day at -7 (-12 total) and by Benjamin Wheeler at -9 total.
«  Today, I played more solid than yesterday, 
I had more opportunities for birdie » the leader Alfredo Garcia-Heredia, who made 2 eagles, 4 birdies and 2 bogeys today, explained. 
«  When you're playing so well, it's difficult to stay focused. I managed to fix things up on the back 9 and made an eagle on hole 17th, I'm very satisfied » he continued. «  It was exclusively my fault, I lacked intensity at times » the spaniard said of his 2 bogeys on holes 10 and 11. 
«  It was a good day for me, I was able to stay focused on my game from beginning to end » Frenchman Louis Cohen Boyer said. « It is a course that fits well with my game with accessible pin positions and rather long par 3s. My long iron game allows me to avoid making mistakes on these par 3s » he explained. «  Another day like this tomorrow and this long trip to the Canary Islands will have been worth it » he concluded. 
Cohen Boyer made and eagle and 5 birdies today.
42 players including 1 amateur made the cut set at -1 and will play tomorrow's final round at the Tecina Golf La Gomera
Final round tee off is at 8h40 local time. 
Photo @Paulino Diaz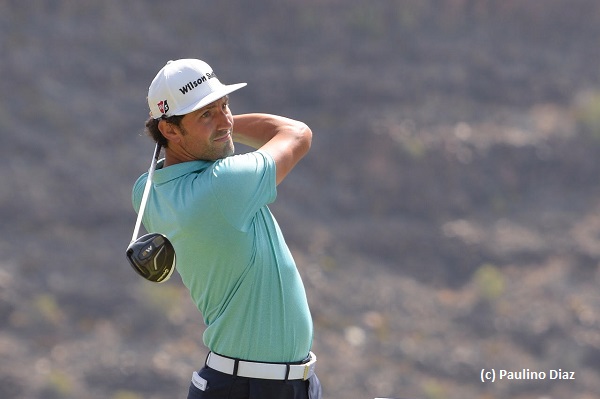 12th July 2018 | Alps Tour Golf
Alfredo Garcia-Heredia leader in Alps de La Gomera
Alfredo Garcia-Heredia (ESP) is the sole leader of the Fred Olsen Alps de La Gomera after round 1 with a total score of -7. 
He is followed by Shaun Jones (NZL) and Leonard Bem (FRA) who are one stroke behind at -6 total.
«  It was very nice to start with 6 under on the front 9. I played really good, I made some good putts, I did not hit very good shots from holes 10th to 15th. I had good chances for birdies on holes 16th, 17th and 18th, I could make the last one so it was a good finish 

» Garcia-Heredia said. «

I'm so happy to shoot 7 under, no bogeys, bogey-free, it's always good to start like that » the 36-year-old player from Spain's Asturias region concluded.   
Garcia-Heredia made an eagle and 5 birdies.
Weather conditions were sunny with light wind and temperatures in the low 20s. 
Round 2 will tee off tomorrow at 8h30 local time. 
Photo @Paulino Diaz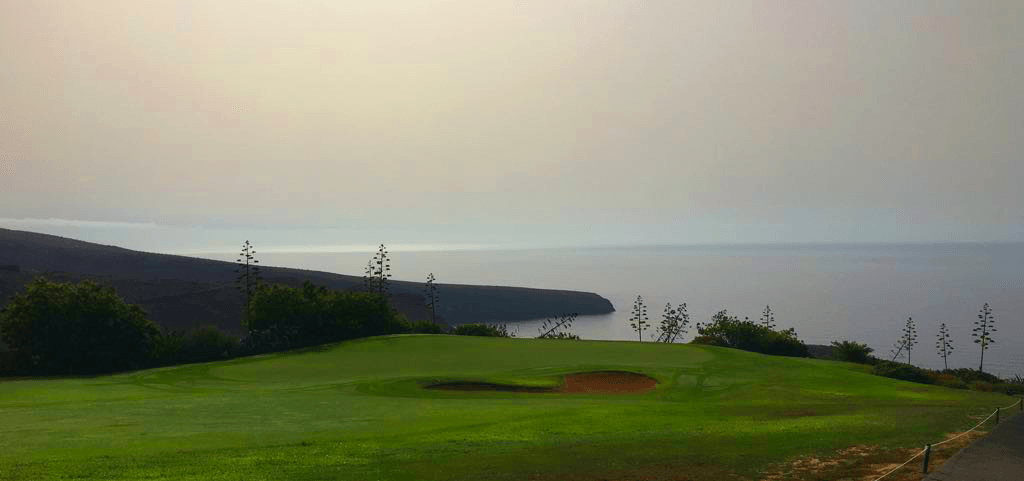 10th July 2018 | Alps Tour Golf
La Gomera welcomes the Alps Tour
The second half of the Alps Tour season is well underway and rising golf stars are heading this week to the small island of La Gomera, one of Spain's Canary Islands, for the Fred Olsen Alps de La Gomera July 12th through July 14th. 
It is the first time the Alps Tour makes a stop in La Gomera and its 378 square kilometers area. The island has been declared a World Heritage site by UNESCO due to its ecological treasure with its rich vegetation and species rarely found anywhere else on the planet. The magnificent peak Garajonay, culminating at 1.487 meters above sea level, looks at the Atlantic Ocean in a sequence of mountains and canyons that form almost perfect circles.  
The tournament is played at the Tecina Golf La Gomera, a 18-hole par 71 golf course designed by renowned golf course architect Donald Steel. The course has the particularity of being built on top of a cliff in a succession of terraces down the mountain overlooking the Atlantic. 
75 players 
have entered the 3-day tournament. 
The €40,000 prize money tournament is played over 54 holes of traditional stroke. Following a cut after 36 holes, the top 40 and ties will qualify for the final round of the tournament. 
Latest Alps Tour Golf News