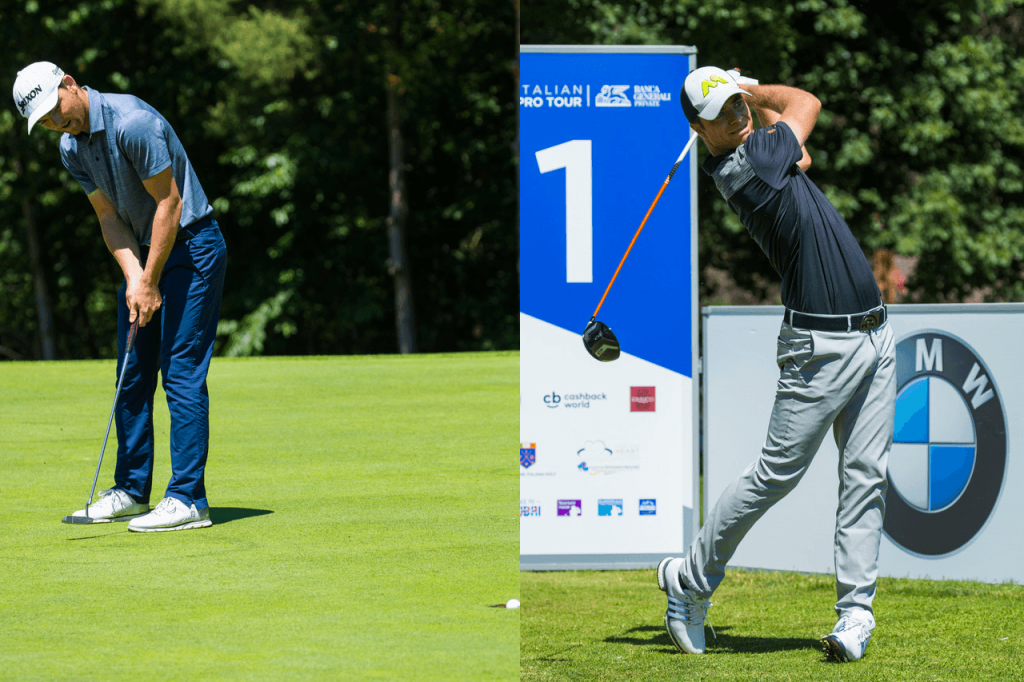 27th June 2018 | Alps Tour Golf
Keunen and Migliozzi co-leaders
Lars Keunen (NED) and Guido Migliozzi (ITA) are co-leaders of the Open La Pinetina after round 1 with a total score of -8. 
They're followed by a group of 3 players who are 2 strokes behind: Louis Cohen Boyer (FRA), James Sharp (ENG) and Tom Shadbolt (ENG). 
«  My day went pretty good. I was 2 under par through the fifth hole and I birdied 3 in a row to finish the front 9 » Lars Keunen said. «  Then, I gave myself a lot of chances but did not convert too many of them. But I finished pretty well with an eagle on hole 8 » he explained. « It's a nice start but there are 36 more holes to go » he concluded. 
«  Today was really good, my game was really solid, my putt was also very good, I made a few great putts starting from the 1st hole » 21-year-old Guido Migliozzi said. «  To start 8 under is a very good score for the rest of the week. Tomorrow, I'll tackle the course again and play like today with an attack strategy » he continued. 
Both Keunen and Migliozzi made 
an eagle, 7 birdies and a bogey.
Weather conditions were sunny all day with temperatures in the 30s. 
Round 2 will tee off tomorrow at 7h30.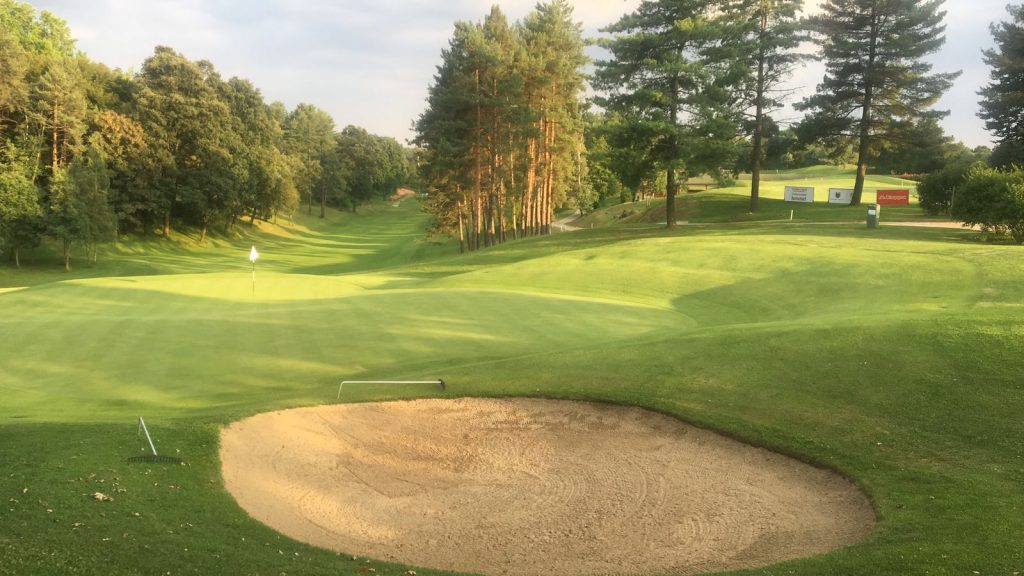 25th June 2018 | Alps Tour Golf
Rising golf stars head to Italy
Rising golf stars of the Alps Tour will be in Italy this week for the Open la Pinetina June 27th through June 29th. 
The tournament is played in memory of Giorgio Bordoni, a popular professional coach working for the Italian pro team, who passed away in 2013. The tournament was played for the first time in 2014 at La Pinetina Golf Club in Appiano Gentile near Lake Como where Bordoni started playing when he was young.   
This is the first tournament played in Italy this year after the cancellation of the Roma Open due to snowy conditions in 
February. 
135 players, including 66 Italians, have entered the tournament. The golf course, which has hosted a lot of professional tournaments, features 18 holes spread over 70 hectares of green surrounded by different types of trees including pine trees, chestnut trees and birch trees. 
Defending champion Marco Crespi (ITA) as well as past winner Stefano Pitoni (ITA, 2016) have entered the tournament.  
The €40,000 prize money tournament is played over 54 holes of traditional stroke. Following a cut after 36 holes, the top 40 and ties will qualify for the final round of the tournament. 
19th June 2015 | Alps Tour Golf
2015 Memorial Giorgio Bordoni
[sc:GTPlayer id="2015_06_19_19_memorial_bordoni_report_day3″ ]
Report Final Day
18th June 2015 | Alps Tour Golf
2015 Memorial Giorgio Bordoni
[sc:GTPlayer id="2015_06_18_22_memorial_bordoni_report_day2″ ]
Report Day2
Latest Alps Tour Golf News