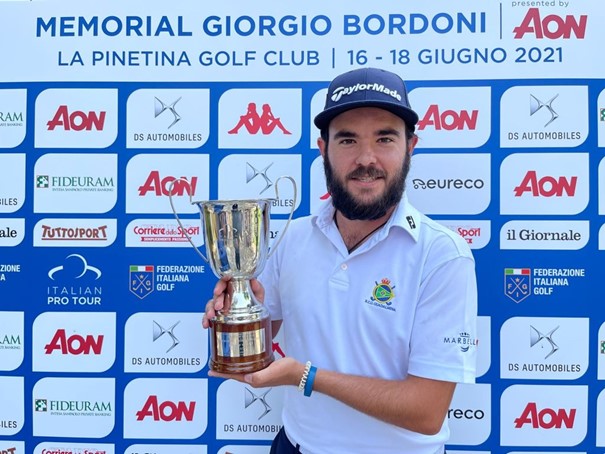 18th June 2021 | Alps Tour Golf
Angel Hidalgo Portillo Comes Through to Claim Victory
June 18th, 2021 – Como, Italy. Angel Hidalgo Portillo went right down to the line today but pulled off his second Alps Tour victory of the year to raise the trophy of the Memorial Giorgio Bordoni on -14 (196) at the GC Pinetina.
It was not all plain sailing for the Spaniard though as he got off to a wobbly start: "I started well, made two solid putts and then on the fourth I don't know what happened. I hit a straight shot OB and I started to feel not nervous, but the feeling was not solid. Then I made a bogey on the seventh. At that point I said to myself whoa, I need to start to make a few birdies".
At this stage after the double bogey and bogey Hidalgo was sitting -10 and the tournament looked to be slipping through his fingers as he had fallen back to fourth place, three strokes behind the leader. But he remained focussed and turned the tide: "I made a good birdie on the tenth and from then I felt better. I've played the back nine really well all week and today I had two great putts for birdie on the sixteenth and seventeenth."
With four birdies under his belt, he headed to the eighteenth green on -14:" I had my eye on the leader board a lot of the time, but it was funny on the 18th fairway as I saw that the Italian guy (Giovanni Manzoni) was 14 under and I said, okay, I just need to make par and maybe go to a play-off but that's okay. So, I focussed on just making par and when I got to the green and was looking at the slope my caddy said, "two putts is enough" and that's what I did".
Indeed, the Italian amateur Giovanni Manzoni had played a dream round today with a perfect card bearing 7 birdies and sitting fourteen under on the eighteenth. But his sole bogey of the day stole victory from him giving him a more than respectable joint second place on -13 (197). His compatriot Leonardo Rigamonti and fellow amateur player played a solid round with five birdies and one bogey to tie for second.
In joint fourth place on -12 (198) were Victor Garcia Broto, yesterday's runner-up and the French player Romain Vallaeys. The Spaniard had a fault-free round, but two birdies proved insufficient. Vallaeys topped the leader board at one stage lying -13 at the fifteenth tee. Unfortunately, despite a birdie on the last hole, the two bogeys on sixteen and seventeen sealed the deal.
With a brace of victories in his bag, Hidalgo now leads the Order of Merit with 20,578 points. Jacopo Vecchi Fossa from Italy moves back to second place with 18,152 points and the Frenchman Pierre Pineau remains third on 11,897.
After two back-to-back competitions the players now have a bit of respite before heading to Spain for the Alps de Las Castillas from 7th to 9th July at the Club de Golf Las Pinaillas.
Final Results: click here
Stay tuned! www.alpstourgolf.com and the app « Alps Tour Golf » (on App Store for iOS devices and Play Store for Android) will keep you updated on every news about Alps Tour.
Instagram @alpstourgolf
Facebook @Alpstourgolf Satellite
Twitter @AlpsTourGolf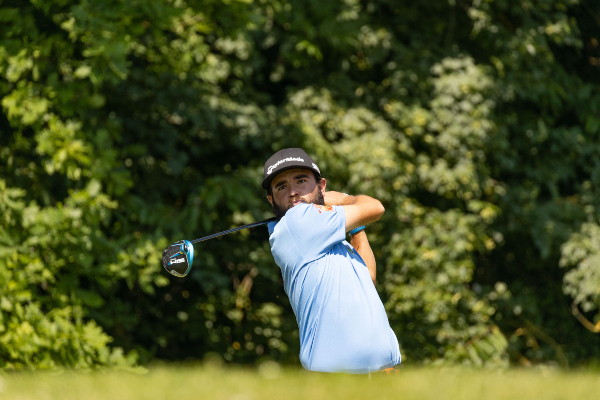 17th June 2021 | Alps Tour Golf
Angel Hidalgo Portillo Pumps Up the Pressure Day 2
June 17th, 2021 – Como, Italy. Lots of movement at the top of the leader board today as the players continue a close battle to claim victory here at the Memorial Giorgio Bordoni by AON. An outstanding round by Angel Hidalgo Portillo put him in the lead on -11 (129) after scoring the lowest round so far in the competition with a 63 (-7), one of three players to achieve this today.
The Spaniard started the round in style with par, birdie, eagle. He finished the outward nine with two more birdies and his sole bogey of the day. Three more birdies coming home, and the top place was his: "I played exactly the same way as yesterday but today I holed a few putts and that made the difference. I think I hit my wedges a little better today which allowed me to put the ball closer to the hole and so easier to make some putts. The driver is also one of my strong points and I think that is an advantage on this type of course".
Winner of his first Alps Tour tournament a month ago at the Ein Bay Open in this, his second year on the circuit, has boosted his confidence and helped his strategy for tomorrow: "When I won in Egypt it took a lot of pressure off me and so tomorrow, I'll just enjoy it and see what happens".
The Spanish player nudged his compatriot Victor Garcia Broto into second place. The Barcelona amateur finished the morning round at -10 (130) after a superb 64 (-6) for the day. He temporarily took the lead after carding seven birdies and one bogey: "I started really well. I was hitting the ball well yesterday and today. Today I started holing putts at the beginning and it was pretty much a controlled round during the whole day. I'm putting the ball in place on the fairway and as the fairways are pretty tight that's a main point. Tomorrow, I'm going to go out there like the past two days, try to focus on my thing and go shot by shot".
Still well in contention in joint third place is Jack Floydd on -9 (131). The Englishman narrowly missed joint second place as he headed to the eighteenth on -10 after an eagle, four birdies and a bogey but his second bogey of the day saw him fall back a shot. Sharing the spot with him is the amateur player Leonardo Rigamonti from Italy. The Lombardy native had a faultless 63 (-7) with not a bogey in sight, an eagle on the par five 8th and five birdies.
Rounding out the top ten on -8 (132), are three French players; Franck Medale who carded a 64 (-6), Romain Guillon and Romain Vallaeys who both shot 66 (-4). Joining them are the Austrian Uli Weinhandl with a 65 (-5) and Arthur Ameil-Planchin from Switzerland who had a 67 (-3).
The contest remains tight though as there are eight players within 5 shots of the leader including yesterday's leader Vince Van Veen who played to par and Sebastien Gandon from France who was the third player to make a 63 (-7) today. If we take seven under as the benchmark from today it leaves the field wide open as the cut came at -2 (138).
The final round will see 54 players teeing off tomorrow, 43 pros and 11 amateurs with the first flights heading out at 8:00 am and the last ones at 9:28 am. The temperatures will hit a high of 31°C/88°F with a strong chance of showers and the possibility of a thunderstorm. Let's hope the weather doesn't disrupt another exciting 18 holes here at the  GC Pinetina.
Stay tuned! www.alpstourgolf.com and the app « Alps Tour Golf » (on App Store for iOS devices and Play Store for Android) will keep you updated on every news about Alps Tour.
Instagram @alpstourgolf
Facebook @Alpstourgolf Satellite
Twitter @AlpsTourGolf
J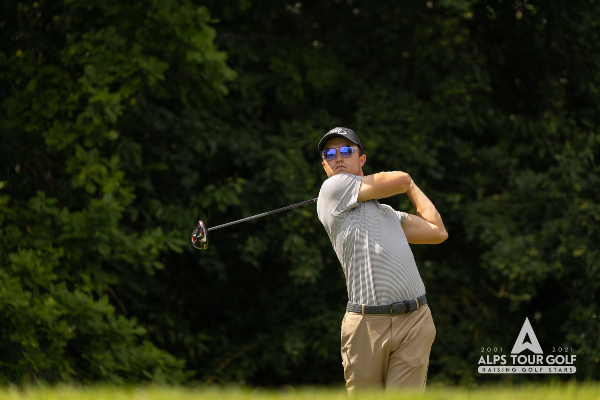 16th June 2021 | Alps Tour Golf
Vincent Van Veen Edges Ahead Day 1
June 16th, 2021 – Como, Italy. After a first-round win for the Netherlands on Sunday in the Euro 2020 football it was the turn of Dutch player Vincent Van Veen to emulate his home team's victory by taking the lead here at the Memorial Giorgio Bordoni after carding a 64 (-6).
Playing from the tenth in the early afternoon, the Dutchman shot four birdies and two bogeys going out and came home with a bogey-free back nine and four more birdies.
His previous time on the course saw him finish joint 41st: "I played here two years ago and remember that it was a narrow course. I had to get back to the drawing board after the first year here and figure out a game plan that suits me better on this course and for now it's working nicely. I got off to a nice start today and just tried to stick to my game plan".
Nor was he overly bothered by the hot and sunny conditions this afternoon at the GC Pinetina but his result was especially satisfying as he acknowledged having experienced a downturn in 2020: "I struggled last year and went through a bit of a slump, but I've worked my way out of it nicely by sticking to just doing one thing, keep doing the same thing over and over again until I find my comfort zone and it's paying off now".
Just one stroke behind on 65 (-5) are five players including one of Van Veen's partners out on the course today, the Englishman Jack Floydd. At the end of the outward nine, Floydd was actually one stroke ahead after three birdies and not a bogey in sight. Despite a flawless inward nine and two more birdies it was not enough to topple the Dutchman.
The other four players on 65 (-5) are Sigot Lopez from Spain, Arthur Ameil Planchin from Switzerland, Franck Daux from France, and the Italian, Ludovico Addabbo. Also teeing off from the tenth, at the end of the morning rounds the two were joint leaders. Daux entered the clubhouse first having fired seven birdies and two bogeys. Addabbo joined him later with a spotless card of five birdies to continue his best season so far on the Alps Tour and content with today's work: "Today was a very good day out on the course. I played a solid long game; I missed some putts but I'm happy with the result. It's a very hard course and in very good condition. You have to hit a lot of irons from the tee and pretty straight as there are a lot of out of bounds and water hazards on the right and left of the fairways".
The chasing pack on 66 (-4) has eleven players including two amateurs: Gregorio De Leo from Italy and Victor Garcia Broto from Spain.
Tee-off starts at 7:30 am tomorrow form the first and tenth with the leader heading out at 8:14. Temperatures will remain high with a few showers in the early morning prior to play as we head into crunch time and the cut after 36 holes.
Results Round 1: click here
Stay tuned! www.alpstourgolf.com and the app « Alps Tour Golf » (on App Store for iOS devices and Play Store for Android) will keep you updated on every news about Alps Tour.
Instagram @alpstourgolf
Facebook @Alpstourgolf Satellite
Twitter @AlpsTourGolf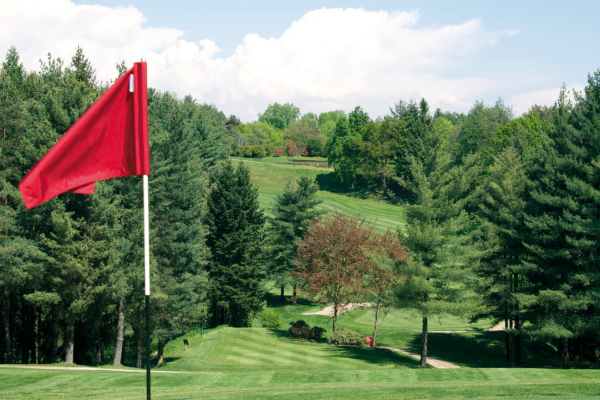 14th June 2021 | Alps Tour Golf
Italy Welcomes the Mid-SeasonTournament
June 14th, 2021 – Como, Italy. It has been a quick-step turnaround for the Alps Tour players as they arrive here in Lombardy for the Memorial Giorgio Bordoni just a day after the final of the Open de Mirabelle d'Or in France. This eighth of the 2021 season's sixteen competitions and the 7th edition of the tournament tees off in two days' time on the GC Pinetina course located in the middle of the immense natural Parc Pineta.
All seven of this year's current winners are among those confirmed including last weekend's champion Franck Medale of France. His compatriot, the amateur Paul Margolis – MIRA Live the Soul Open, joins him. The three Italian victors are among the home contingent; Jacopo Vecchi Fossa – Abruzzo Alps Open, Stefano Mazzoli – Antognolla Alps Open and Luca Ciancetti – Red Sea Little Venice Open. They are joined by the other Egyptian Spring Series winner, Angel Hidalgo Portillo from Spain – Ein Bay Open and finally the season's opening trophy raiser, the Scot, Ryan Lumsden – MIRA Golf Experience Acaya Open.
Nine of the top ten on the Order of Merit will be battling for points. Alongside the seven winners are Pierre Pineau from France, currently third after three top ten places in 2021 and Vitor Londot from Portugal whose recent second place moved him up to tenth.
Four Italians and two Spaniards have so far enjoyed success in the Memorial Giorgio Bordoni. Winner of the previous edition in 2019, Sebastian Garcia Rodriguez from Spain, will not be contending as he now plays on the European Tour. But we have one previous winner, the Italian, Stefano Pitoni who saw victory in 2016, his best season ever on the Alps Tour with three first places.
The par 70 course may not be particularly long, 6300 yds/5761 m, but it is hilly and complex requiring a great deal of accuracy. Designed by Harris Albertini Mezzalane and built by 'Commander' John Dering Harris, the course opened in 1971. The undulating fairways weave their way through trees and lush vegetation with occasional steep inclines both up and down typified by the 14th. This par three plunges steeply down to a green protected by a huge bunker hugging three quarters of the putting area. Both nines conclude with tough par fours, the first downhill and the second downhill. A spot-on short game will be key.
For the football loving fans among the players, they will be delighted to know that just next to the entrance to the GC Pinetina is the Inter Milan training ground. Unfortunately, the season ended in May so little chance of catching a glimpse of the stars.
The weather looks favourable if hot with temperatures in the high 20's and a slight chance of thunderstorms at the end of week. If the players are lucky and the cloud cover is not too dense, they may even catch a glimpse through the trees of the Monte Rosa in the distance, the second highest mountain in the Alps and western Europe, after Mont Blanc.
The Memorial Giorgio Bordoni is dedicated to the highly respected former coach of the Italian teams, Giorgio Bordoni, who passed away in 2013 at the age of only 48. The tournament is presented this year by AON which is also a worldwide partner of the Ryder Cup through to 2024.
Entries: click here
Stay tuned! www.alpstourgolf.com and the app « Alps Tour Golf » (on App Store for iOS devices and Play Store for Android) will keep you updated on every news about Alps Tour.
Instagram @alpstourgolf
Facebook @Alpstourgolf Satellite
Twitter @AlpsTourGolf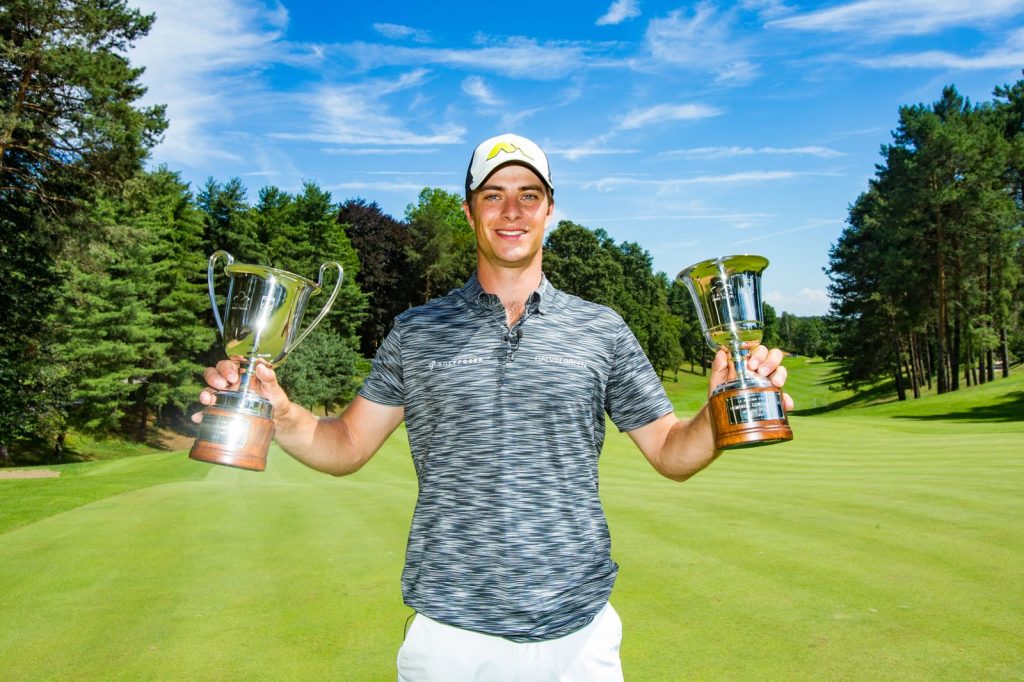 29th June 2018 | Alps Tour Golf
Italy's Migliozzi wins the Open La Pinetina
Guido Migliozzi (ITA) won the Memorial Giorgio Bordoni by AON – Open La Pinetina today at the Golf Club La Pinetina in Como (Italy) with a total score of -14. 
It is Migliozzi's second victory on the Alps Tour. He won the Open Abruzzo in 2017.
James Sharp (ENG) and Tom Shadbolt (ENG) tied for second place at -13 total while a group of 3 players tied for third place at -12 total: Thomas Grava (FRA), Andrea Saracino (ITA) and Lars Keunen (NED). 
«  The last few holes were hard, because my putting was not as hot as on the first day. I played a solid game, I played safety and won by one shot so anything is possible » Migliozzi said. «  It's my second win in a row on the Alps Tour so I'm feeling very good » he continued.  
Santiago Tarrio (ESP), who finished in 7th place today (-11 total), still leads the Order of Merit, the Alps Tour official season ranking. He is followed by Marcus Mohr (ENG) who did not make the cut in Italy this week, Louis Cohen Boyer (FRA), Alexandre Daydou (FRA) and David Borda (ESP).
Rising golf stars of the Alps Tour will now travel to France for the St Malo Golf Open starting on July 5th.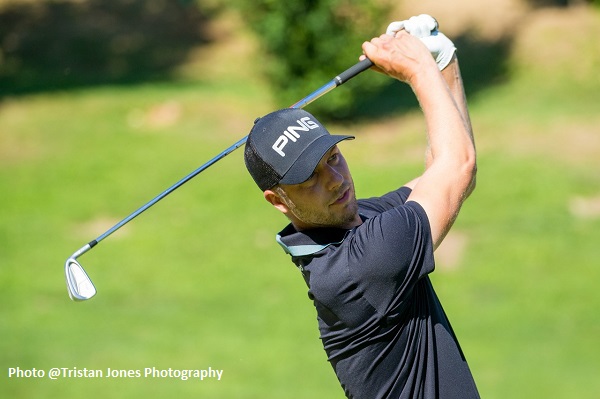 28th June 2018 | Alps Tour Golf
England's Shadbolt sole leader at La Pinetina
Tom Shadbolt (ENG) is the sole leader
of the
Memorial Giorgio Bordoni by AON
at
La Pinetina
after finishing round 2 at -6 for a total score of -12.
He is followed by Guido Migliozzi (ITA) at -11 total. Tied for 3rd place at -10 total are 
Louis Cohen Boyer (FRA) and Lars Keunen (NED).
Andrea Saracino (ITA), Alexandre Daydou (FRA) and Jérémy Gandon (FRA, am) turned in the best card of the day at 63 (-7).
« I felt good, I felt good all week to be honest, I played some real nice golf, drove the ball well, I'm feeling good » Shadbolt said.  « They're a lot of opportunities if you play smart with a wedge and I've done that quite a lot this week » he explained.
« Tomorrow, I'm just going to play my own game, see what happens. I've been in this position before and I could not finish it off. I shot 61 around here before, I think it's still the course record, it's still a goal of mine to try to break that anyway, I still have one more day to try and do it » he concluded.   
« Today was a good day for my game, not very good for my putting. But it's alright, 3 under par is not a bad score » Migliozzi said. 
52 players made the cut set at +1 and will play the final round tomorrow. 
First tee off is at 7h10 local time. 
19th June 2015 | Alps Tour Golf
2015 Memorial Giorgio Bordoni
[sc:GTPlayer id="2015_06_19_19_memorial_bordoni_report_day3″ ]
Report Final Day
18th June 2015 | Alps Tour Golf
2015 Memorial Giorgio Bordoni
[sc:GTPlayer id="2015_06_18_22_memorial_bordoni_report_day2″ ]
Report Day2
17th June 2015 | Alps Tour Golf
2015 Memorial Giorgio Bordoni
[sc:GTPlayer id="2015_06_17_23_memorial_bordoni_report_day1″ ]
Report Day1
5th September 2014 | Alps Tour Golf
Report Day3 – Memorial Giorgio Bordoni
[sc name="GTPlayer" id="2014_09_05_memorial_giorgio_bordoni_report_day3″ ]
Memorial Giorgio Bordoni – Report Day3
Latest Alps Tour Golf News