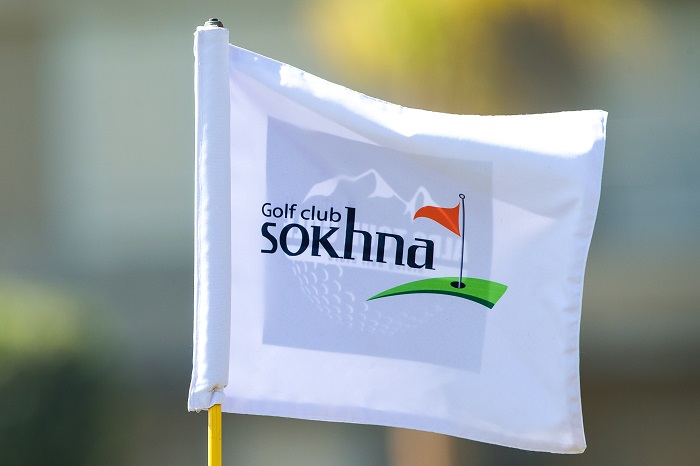 16th February 2020 | Alps Tour Golf
Alps Tour 2020 Season Swings into Action with the Egyptian Winter Series
Suez (Egypt), February 15, 2020 – As the Alps Tour celebrates its platinum anniversary in 2020, the twentieth season tees off in Egypt at the Sokhna Golf Club  with the Ein Bay Open starting on 18th February and the Red Sea Little Venice Open starting on 23rd February.
Located on the North of the Red Sea, just an hour's drive from Cairo, the Sokhna Golf Club features a 27-hole Championship Golf Course designed by John Sanford and Tim Lobb. It is the product of the merger of the 18-hole El Ein Bay Resort and the 9-hole Little Venice Golf Resort.
There are familiar faces and new ones among the field of 120 players from 19 countries and 4 different continents. Among the 114 professionals and 6 amateurs are some of the victors on the 2019 Alps Tour, notably, the Italian, Edoardo Lipparelli, winner of the Open de Saint Francois Region Guadeloupe and winner of the 2019 Order of Merit, here on a wild card. His countryman, Luca Ciancetti, winner of the Katameya Dunes Open is also present, as well as Irishman David Carey, winner of the Cervino Open and the Spanish player Gonzalo Vicente Elena, winner of the Fred Olsen Alps de La Gomera.
However, they will have some stiff competition from other experienced players and rookies eager to make their mark. All but three of last year's Alps Tour tournaments were won by rookies including the Ein Bay Open where Frederic Lacroix from France was victorious. He will not be defending his title as he has now gone on to play the Challenge Tour having finished third on the Order of Merit last year. Similarly, last year's Little Venice Open winner, the Englishman, Benjamin Wheeler, is absent this year so both titles are up for grabs.
Nothing would please Egyptian player Issa Abou El Ela more than to win one or both tournaments. He made his Mena Tour debut in October 2019 and will definitely be keen to shine on his home turf and follow in the footsteps of his father, Amr Abou El Ela, winner of seven Pan Arab Championships and one of the most respected names in Middle East & North African golf. The Mena Tour and the Alps Tour entered into a new partnership this year with the top five players on each being eligible to play the two circuits.
The Ein Bay Open will be played on Courses A and B a par 72, 6963 yards/6367 metres while the Little Venice Open the following week will be played on Courses B and C, a par 72, 6641 yards/6073 metres. The format for both is 54 holes of stroke play with the cut after 36 holes.
With the weather forecast to be warm and sunny the conditions should be ideal for the start of the new season and for the players to start sinking some birdies as this season sees the first player to achieve 240 of them receiving a 20,000€ bonus. Let the season begin!
Entries: click here
Stay tuned! www.alpstourgolf.com and the app « Alps Tour Golf » (on App Store for iOS devices and Play Store for Android) will keep you updated on every news about Alps Tour.
Instagram @alpstourgolf
Facebook @Alpstourgolf Satellite
Twitter @AlpsTourGolf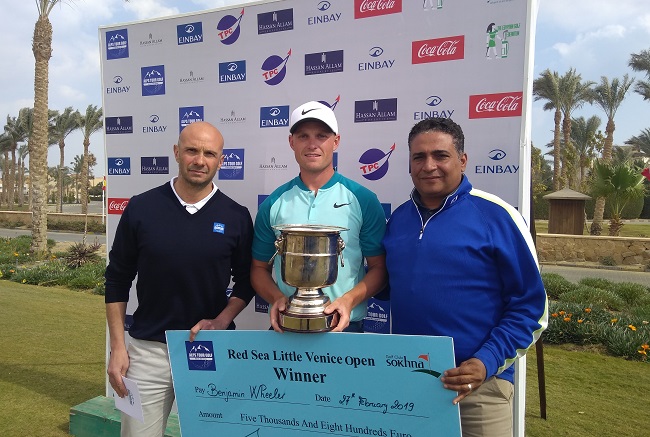 27th February 2019 | Alps Tour Golf
It's Ben's time, at last!
A par on the first playoff hole of the Red Sea Little Venice Open was enough for Englishman Ben Wheeler to finally catch the first title of his professional career, while Italians Enrico Di Nitto and Federico Maccario – leaders respectively after the first and the second rounds – both missed their second putts and had to settle for sharing second place on another quite windy day in Egypt.
The three talented players had finished their third round tied at -6 – with Di Nitto returning the best card, a 68 (-4) after a disappointing second round ; Maccario dropping one shot compared to the -7 he had on the previous day ; and Wheeler adding a 69 to the 68-73 he had on his records.
Maccario and Di Nitto have both already won Alps Tour events in the past, but on Sokhna GC course, at last, it was Ben Wheeler's time: « It's such a relief » he said, after holing a not-so-easy 3-ft putt, when his opponents had already missed from a slightly further distance for bogeys. « I had been close a few times, especially last year, so I was really waiting for this moment » he conceded,  « although I'm a bit surprised it happened in such windy conditions, usually I don't like them at all ».
Ben, 26, from South London, had joined Alps Tour back in 2016 having finished 6th in the Qualifying School, and collected 7 more "top tens" since; in 2018 he ended in 12th position in the Order of Merit, playing 15 tournaments and totalling about 12.500 points. Now, after two tournaments he has already 6.500 points to his credit – more than a half than last year – and shares the leadership of the OoM with Frenchman Frederic Lacroix, winner of the first tournament of the 2019 Alps Tour schedule, the Ein Bay Open.
Experienced Argentinian Rafa Echenique had the best comeback with a round in 66 (-6), made of six birdies and one bogey in the front nine holes, followed by two more birdies and a bogey on the back nine, and shared fourth place with Englishman Jack Clarkson, at -5.
The 50 players who made the cut could share a total prize money of 40,000 euros, with the winner cashing in 5,800 euros.
Next swing of the Egypt Winter Series will take place from March 25th to April 6th with three tournaments in a row played on three spectacular courses near Caire and the Pyramids, with a field of 132 players and a prize money of 40,000 euros each.
Latest Alps Tour Golf News